Welcome to our site

Dolphin Equipment Corporation
is an engineering representative for major manufacturers of process, HVAC, plumbing, and fire protection products for the the institutional and commercial building markets.
Our over 70 years of combined experience and our reputation for providing exceptional service has enabled us to represent the finest manufacturers of high-quality heating, ventilation, air conditioning and plumbing products, including Grundfos, PACO Pumps, Harsco PK Boilers, Amtrol, Thrush, Tigerflow Integrated Pumping Systems with BMS Controls, HCI, Flow Design Controls, Danfoss Variable Speed Drives and Polaris Plate and Frame heat exchangers, Sulzer Sump/Sewage Systems and Federal Plumbing Systems.
Based on our reputation and experience, Dolphin Equipment has been involved in both the design and engineering of Mission Critical Data Centers Pump Packaged Control Systems with a number of prestigious installations in the tristate area.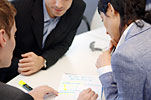 You'll find many of the services and products we offer on our website. If you have any questions feel free to contact us.
What's New